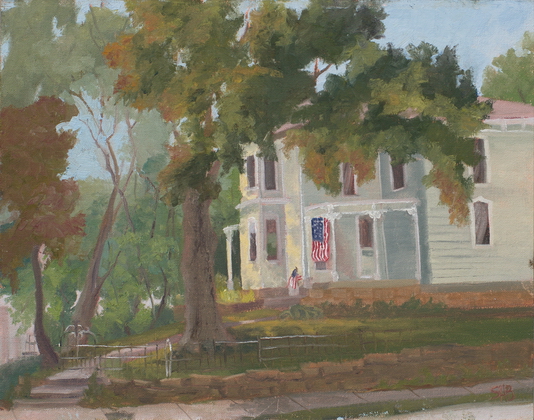 A painting by Susi Havens-Bezaire completed on September 25, 2013
Painted during the "Paint Granville" at the pre-OPAS competition. This house was built in 1894 for the Hulshizer family, a local miller. I set up across the street to be able to include the view of the steps and gate - a nice lead in to the house.
303 South Main Street, Granville, Ohio, USA, N40.0656738, W-82.5204010
Plein Air Field Study, Oil on Linen/Gatorboard, 14" x 11"
© 2013 Susi Havens-Bezaire