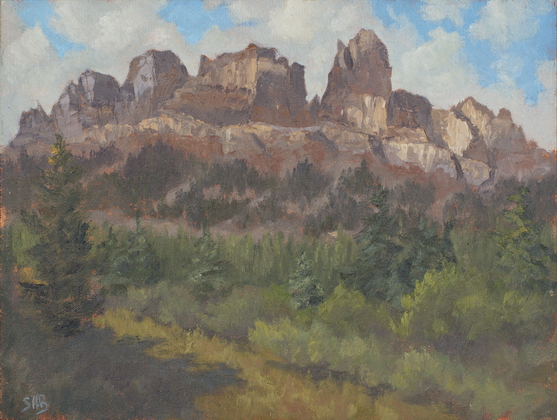 A painting by Susi Havens-Bezaire completed on August 20, 2013
The Bow Valley Parkway is another beautiful road that runs between Lake Louise and Banff. Castle Mountain can be seen in many spots in the park because it is so immense, but the small lookout along the parkway gives a close up view.
Bow Valley Parkway, Banff National Park, Lake Louise, Alberta, Canada, N51.2740479, W-115.9285583
Plein Air Field Study, Oil on Linen/Baltic Birch, 12" x 9"
© 2013 Susi Havens-Bezaire