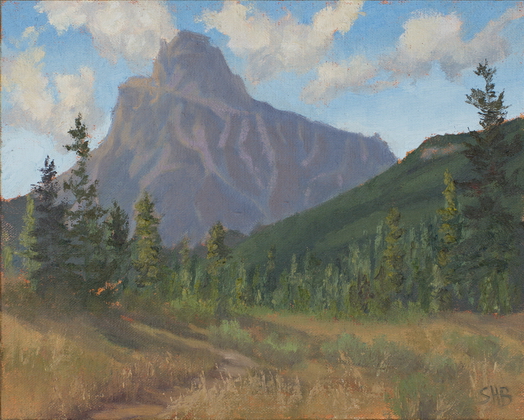 A painting by Susi Havens-Bezaire completed on August 20, 2013
I dropped off my brother-in-law at Jackson canyon and went about a mile back on the Bow Valley Parkway to paint this field and mountain in shadow. A local stopped to tell me to lookout for 4 wolf pups that he sees practically every day at this spot. Without a doubt, my painting slowed down as I kept looking for the rascals but they didn't show for me.
Bow Valley Parkway, Banff National Park, Lake Louise, Alberta, Canada, N51.2563591, W-115.8672104
Plein Air Field Study, Oil on Linen/Baltic Birch, 10" x 8"
© 2013 Susi Havens-Bezaire