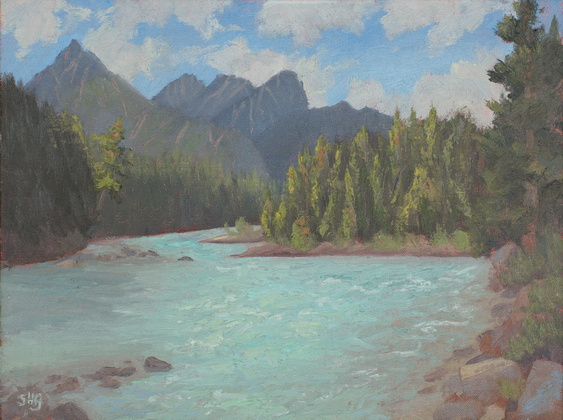 A painting by Susi Havens-Bezaire completed on August 18, 2013
Fed by glaciers, the Bow river flows through Japer and Banff National Parks along the way to the Hudson Bay. Similar to most of the lakes in this region, the emerald color seems almost unreal. A few kayakers came down the stream while I was painting and, I'm not sure why, but the kayaks appeared to be not actually in the water but floating above it.
Lake Louise campground, Banff National Park, Lake Louise, Alberta, Canada, N51.4171982, W-116.1740723
Plein Air Field Study, Oil on Linen/Baltic Birch, 12" x 9"
© 2013 Susi Havens-Bezaire