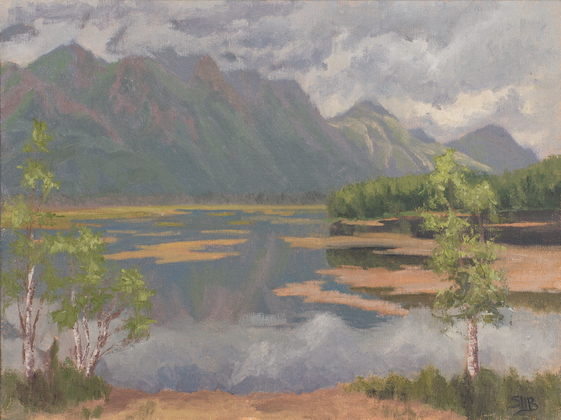 A painting by Susi Havens-Bezaire completed on July 18, 2013
Ben & I headed out to find a hiking/painting spot. We found a great place with hiking trials and a view of a lake about 5 miles from our campsite. What we didn't know is that there was a makeshift shooting range right across the road. Locals were shooting firearms and tannerite which was very noisy! Ben introduced himself to the group and even got to fire one of the guns while I jumped with every explosion.
Mud Lake, Palmer, Alaska, USA, N61.5652924, W-148.9467773
Plein Air Field Study, Oil on Linen/Gatorboard, 16" x 12"
© 2013 Susi Havens-Bezaire