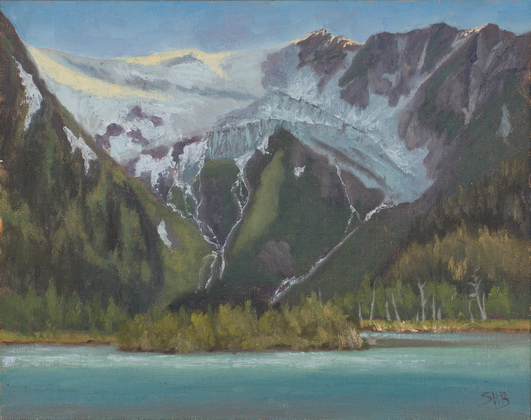 A painting by Susi Havens-Bezaire completed on July 14, 2013
We stopped to visit this spot on our way to Whittier. I returned later in the day and loved the late evening highlights at the top of the glacier.
Chugach State Park, Portage Creek, Whittier, Alaska, USA, N60.8005676, W-148.9193573
Plein Air Field Study, Oil on Linen/Gatorboard, 14" x 11"
© 2013 Susi Havens-Bezaire