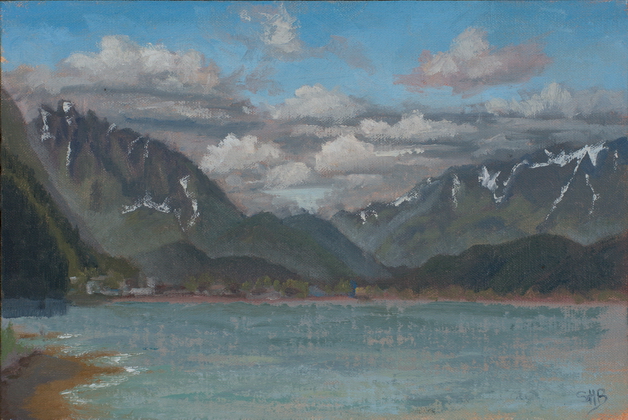 A painting by Susi Havens-Bezaire completed on July 11, 2013
My husband and son spent the day on a fishing trip while I got to paint with a local artist. I headed out to pick them up early and loved the view of Seward harbor. I finished it just as their boat came in - with 13 salmon, bass, and rockfish.
Miller's Landing, Seward, Alaska, USA, N60.0710449, W-149.4358673
Plein Air Field Study, Oil on Linen/Baltic Birch, 12" x 8"
© 2013 Susi Havens-Bezaire