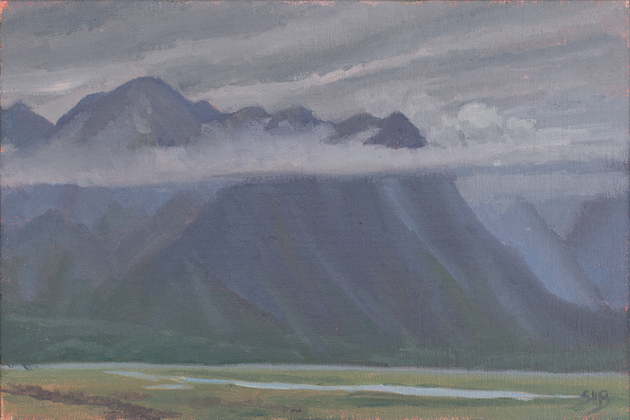 A painting by Susi Havens-Bezaire completed on June 29, 2013
A painting from the Great Alaskan Plein Air Retreat. Although we did travel through the Mat-Su valley each day of the retreat, there was a pretty spectacular view right from the B & B where we met every morning and evening. This afternoon, it was very cloudy but the clouds were breaking up by the time I was finished with the painting.
Pioneer Ridge B & B, Wasilla, Alaska, USA, N61.558126, W-149.349711
Plein Air Field Study, Oil on Linen/Baltic Birch, 12" x 8"
© 2013 Susi Havens-Bezaire