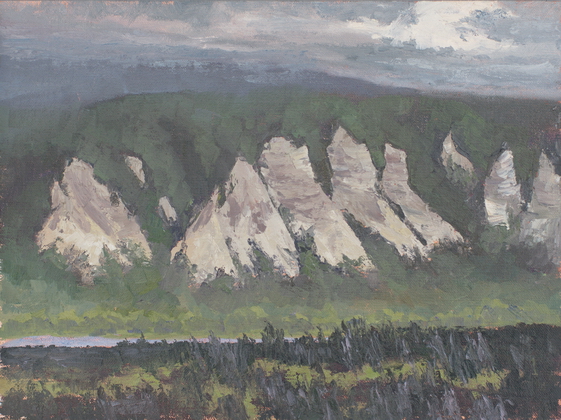 A painting by Susi Havens-Bezaire completed on June 28, 2013
A painting from the Great Alaskan Plein Air Retreat. After finishing the glacier painting, my next attempt was to capture the cliffs left from the retreating glacier. They were very cool in color and somewhat stark against the evergreen covered mountain.
Matanuska Glacier State Park, Glacier View, Alaska, USA, N61.7991295, W-147.8147125
Plein Air Field Study, Oil on Linen/Baltic Birch, 12" x 9"
© 2013 Susi Havens-Bezaire