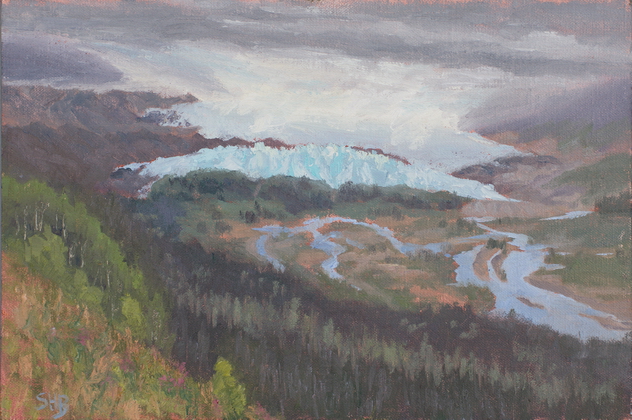 A painting by Susi Havens-Bezaire completed on June 28, 2013
A painting from the Great Alaskan Plein Air Retreat. Kurt Jacobson, Jan Sanders Stitt and I decided to leave at 6:00am to catch better light. Although a cloudy day, we were thrilled to see the glacier colors reflecting back up in the sky.
Matanuska Glacier State Park, Glacier View, Alaska, USA, N61.7994232, W-147.8153534
Plein Air Field Study, Oil on Linen/Baltic Birch, 12" x 8"
© 2013 Susi Havens-Bezaire