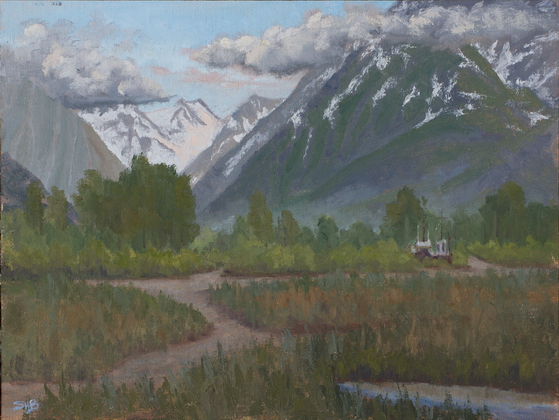 A painting by Susi Havens-Bezaire completed on June 23, 2013
In 1964 Valdez experienced a devastating 9.2 earthquake and tsunami. The town was condemned when it was discovered that it was built on unstable ground and relocated to it's present location. Looking back from the shore, one sees what used to be main street and a few intersecting streets. This was my second painting for the day and there was an unusually high tide - causing me to move my car and easel farther up the path as tide water covered the old street.
Old Town, Valdez, Alaska, USA, N61.1148262, W-146.2691040
Plein Air Field Study, Oil on Linen/Gatorboard, 16" x 12"
© 2013 Susi Havens-Bezaire