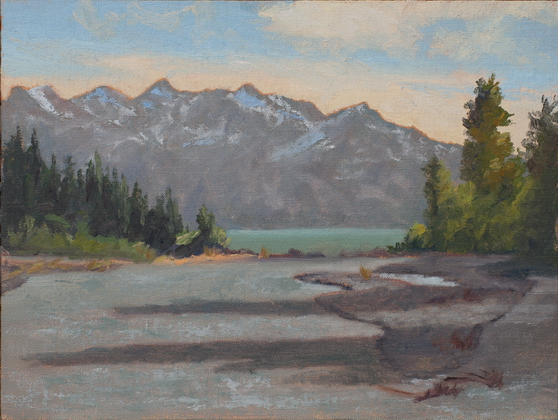 A painting by Susi Havens-Bezaire completed on June 22, 2013
This tributary had lots of debris at the head waters which added interesting elements in the distance. I painted with Faith Revell and she informed me that a brown bear and her 2 cubs were frequently seen here. So we parked our cars in a "V" and painted in between them. I liked how the lowering sun produced long shadows on the glacier water from the shoreline trees.
Bridge to Nowhere, Valdez, Alaska, USA, N61.1335411, W-146.3883362
Plein Air Field Study, Oil on Linen/Baltic Birch, 12" x 9"
© 2013 Susi Havens-Bezaire