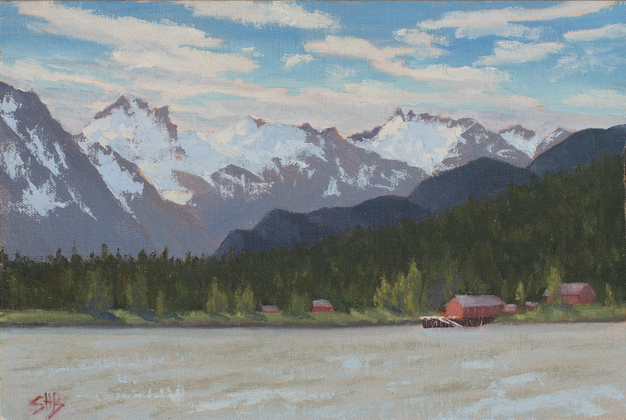 A painting by Susi Havens-Bezaire completed on June 19, 2013
On the way to last painting spot, we passed this cannery which caught my eye in the morning sun. I returned early the next morning to paint the scene before we departed. Bev Schupp showed up as well - she said that "it called to her, too." The rain clouds blew out and left a beautiful sky and lights reflecting on the buildings and trees.
Mud Road, Haines, Alaska, USA, N59.1817932, W-135.4000244
Plein Air Field Study, Oil on Linen/Baltic Birch, 12" x 8"
© 2013 Susi Havens-Bezaire