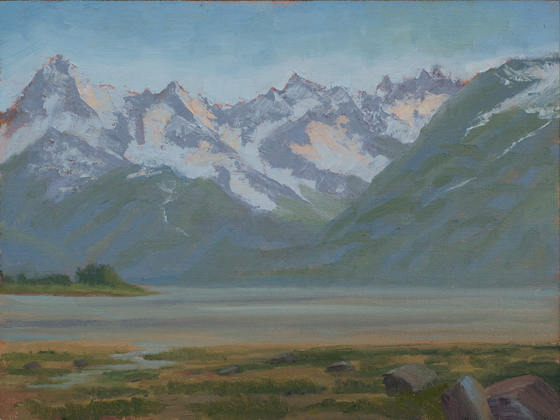 A painting by Susi Havens-Bezaire completed on June 15, 2013
Two hours after arriving in Haines by ferry, I was painting with Donna Catotti, Tia Heywood and Bev Schupp along the Chilkat River. In the low 90's, this was one of the hottest days that Haines has experienced in quite a while but at least there was a breeze to give some relief.
River Drive, Haines, Alaska, USA, N59.2192726, W-135.4529419
Plein Air Field Study, Oil on Linen/Baltic Birch, 12" x 9"
© 2013 Susi Havens-Bezaire