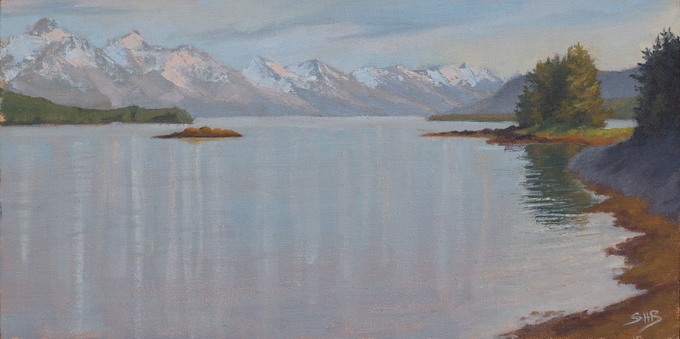 A painting by Susi Havens-Bezaire completed on June 11, 2013
Cristine Crooks met me at this beautiful bay on a delightful evening. We each brought something to share for dinner and Dave cycled out to join us. Cristine was amazed that the beach was empty - "I can't believe that there aren't more people here on this warm, clear evening!" Unfortunately, the only other group there began to shoot off fireworks (big ones) shortly after we started painting.
Auke Village State Recreation, Juneau, Alaska, USA, N58.3771477, W-134.7255096
Plein Air Field Study, Oil on Linen/Baltic Birch, 16" x 8"
© 2013 Susi Havens-Bezaire