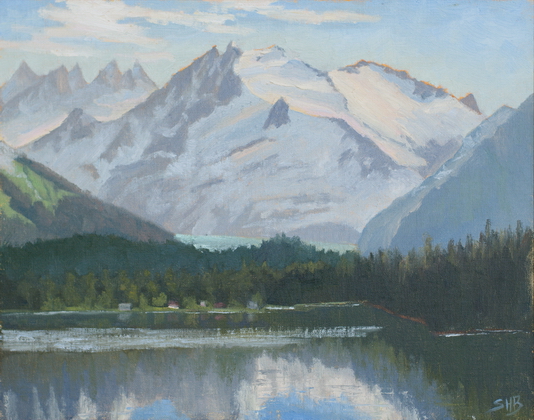 A painting by Susi Havens-Bezaire completed on June 11, 2013
I painted here 4 years ago and decided to try it again - but from a slightly different vantage point. Again, another spectacular day in Juneau - evidently the highest temp in 5 years!
Chapel on the Lake, University of Alaska Southeast, Juneau, Alaska, USA, N58.3837585, W-134.6357727
Plein Air Field Study, Oil on Linen/Gatorboard, 14" x 11"
© 2013 Susi Havens-Bezaire