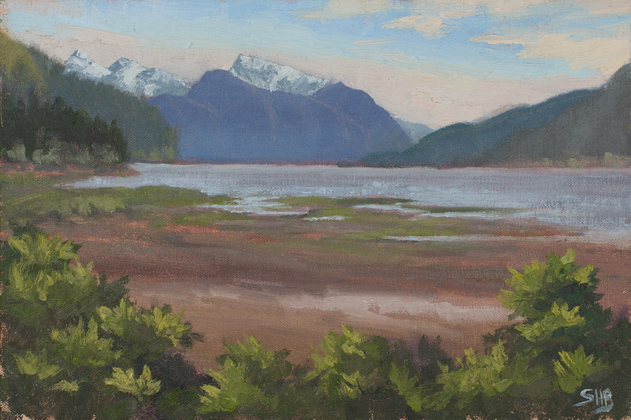 A painting by Susi Havens-Bezaire completed on June 9, 2013
Eight Plein Rein Painters from Juneau joined me on a gorgeous day south of town. The tide was out and there was a large tidal flat that had interesting pockets of water and vegetation. There was also a prospector digging in the sand where the old mine dock used to be. A delightful day!
South of Juneau, Juneau, Alaska, USA, N58.2620049, W-134.3314667
Plein Air Field Study, Oil on Linen/Baltic Birch, 12" x 8"
© 2013 Susi Havens-Bezaire