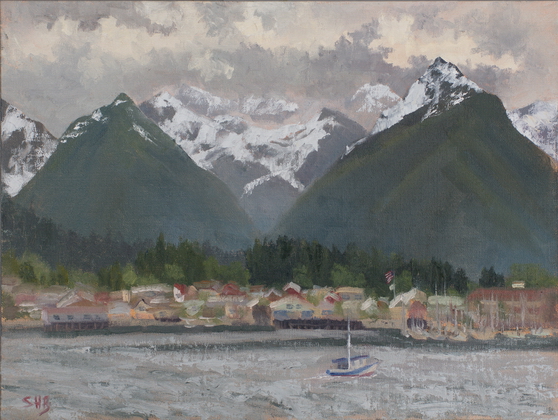 A painting by Susi Havens-Bezaire completed on June 6, 2013
It has rained every day in Sitka since we arrived. I pulled on my rain gear and headed out during a break in the raindrops. Just made it back to the RV before another downpour!
University of Alaska Southeast, Sitka, Alaska, USA, N57.0504951, W-135.3480072
Plein Air Field Study, Oil on Linen/Gatorboard, 16" x 12"
© 2013 Susi Havens-Bezaire