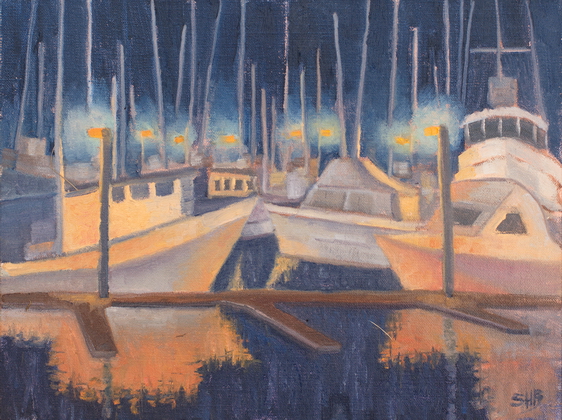 A painting by Susi Havens-Bezaire completed on June 5, 2013
Our RV is parked at the edge of the Sealing Cove Harbor and each night I've enjoyed how the intense colors of the harbor lights transform the boats. So tonight I pre-mixed my paints, gathered up my rain gear (a necessity here in Sitka) and 2 clip on lights to try a nocturnal.
Sealing Cove Harbor, Sitka, Alaska, USA, N57.0490685, W-135.3495026
Plein Air Field Study, Oil on Linen/Baltic Birch, 12" x 9"
© 2013 Susi Havens-Bezaire