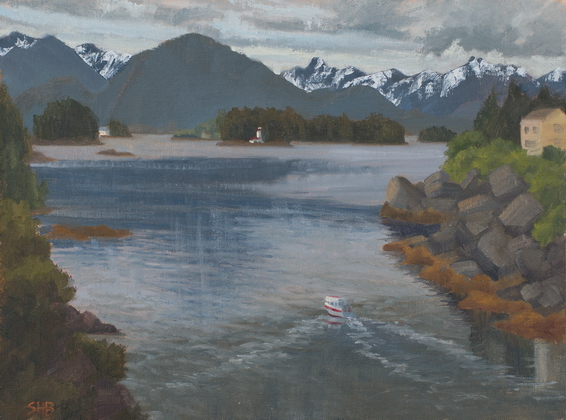 A painting by Susi Havens-Bezaire completed on June 3, 2013
Sitka manages a parking lot for RVs at the Sealing Cove harbor. With no amenities other than electricity and water, it still is a fun place to stay. Parked along the harbor, we can watch all the boat activity in front of us and cross the street to have a great view of the bridge and city. Of course, there are little islands and mountains in every direction!
Sealing Cove Harbor, Sitka, Alaska, USA, N57.0488968, W-135.3486938
Plein Air Field Study, Oil on Linen/Gatorboard, 16" x 12"
© 2013 Susi Havens-Bezaire