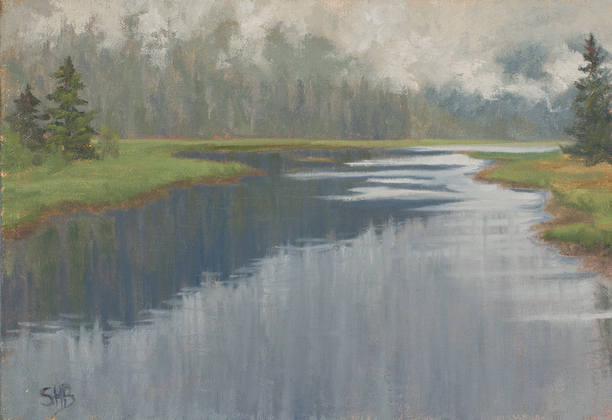 A painting by Susi Havens-Bezaire completed on June 1, 2013
Don Cornelius organized a paintout and picnic for us on our final day in Petersburg. Although we painted through a steady rain, it was great to meet the 5 Petersburg painters and their spouses - and one dog.
Blind Slough Recreation Area, Petersburg, Alaska, USA, N56.6141663, W-132.8194275
Plein Air Field Study, Oil on Linen/Baltic Birch, 12" x 8"
© 2013 Susi Havens-Bezaire