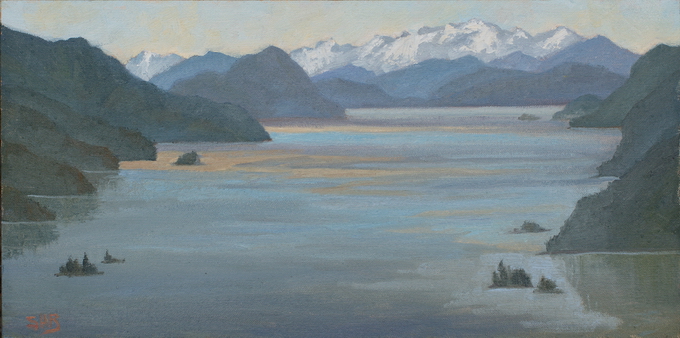 A painting by Susi Havens-Bezaire completed on May 28, 2013
Our traveling companions, Terry & Sue, have become my painting site scouts. This morning, they returned to tell me I had to go paint at this lookout before we left on the ferry that evening. It was a great view of the whole Zimovia Strait.
Wrangell, Alaska, USA, N56.2933807, W-132.3474274
Plein Air Field Study, Oil on Linen/Baltic Birch, 16" x 8"
© 2013 Susi Havens-Bezaire