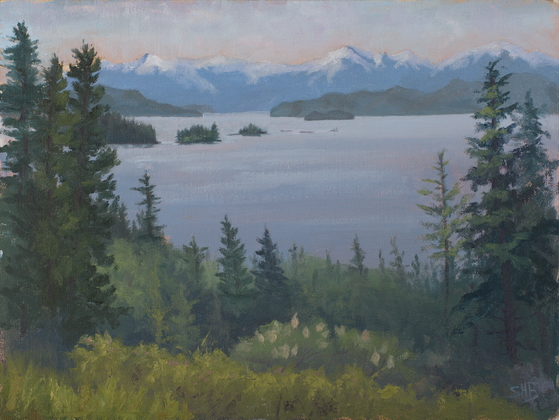 A painting by Susi Havens-Bezaire completed on May 23, 2013
Many people stopped to chat while I was painting at this turnout. Each referred to this spot as the "Lookout" but all had different names for what we were seeing - Chimely Sound, Vallenar Point, Skin Island and 20 Fathom Bank were just a few. Regardless, it sure was a pretty spot!
Tongass Highway, Ketchikan, Alaska, USA, N55.4529724, W-131.820294
Plein Air Field Study, Oil on Linen/Gatorboard, 16" x 12"
© 2013 Susi Havens-Bezaire