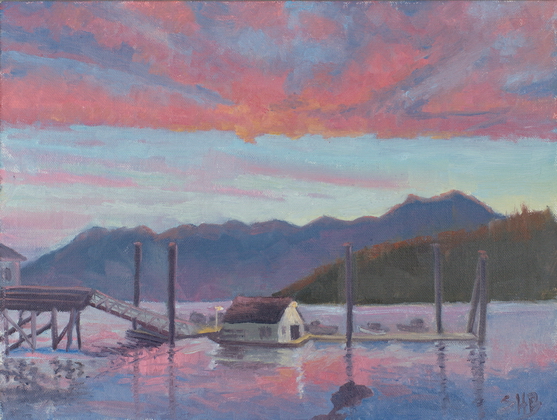 A painting by Susi Havens-Bezaire completed on May 22, 2013
We had a great day touring Misty Fjords National Monument and stopped for dinner a few miles from home. As we came out of the restaurant, we saw one of the most spectacular sunsets I've ever seen. We raced home and I grabbed my paints and tried to capture the essence of it before it got completely dark. I pulled out a clip-on light to finish it.
Clover Pass RV Resort, Ketchikan, Alaska, USA, N55.4736099, W-131.8140717
Plein Air Field Study, Oil on Linen/Baltic Birch, 12" x 9"
© 2013 Susi Havens-Bezaire