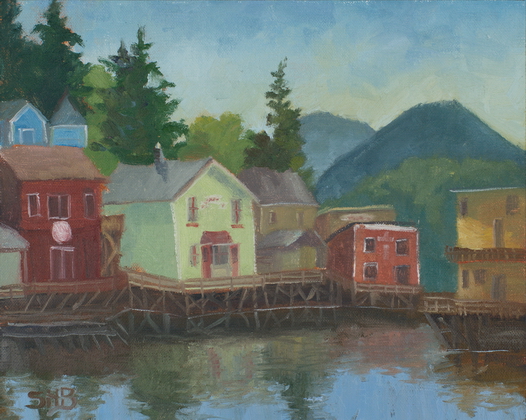 A painting by Susi Havens-Bezaire completed on May 21, 2013
I was told that Tuesday was a "light cruise day" so one of the top tourist destinations, Creek Street, would not be as crowded. Tourists and shop owners alike talked about how great the weather was!
Creek Street, Ketchikan, Alaska, USA, N55.3423729, W-131.6415558
Plein Air Field Study, Oil on Linen/Baltic Birch, 10" x 8"
© 2013 Susi Havens-Bezaire