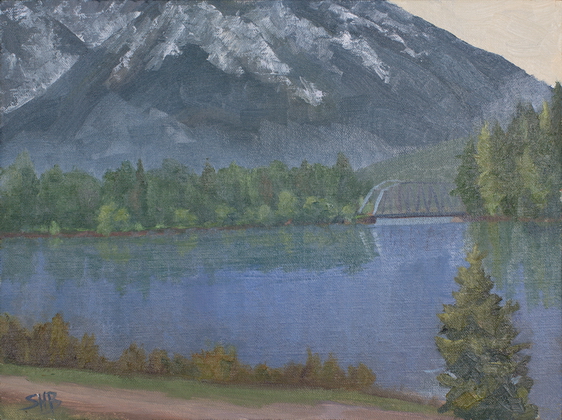 A painting by Susi Havens-Bezaire completed on May 14, 2013
I love these long days filled with light until 10:00pm! I headed out around 5:00 on the Yellowhead Highway. About 6 miles from Terrace, I found this wonderful view of a railroad bridge and the reflections of it on the Zymacord River.
Yellowhead Highway 16, Terrace, British Columbia, Canada, N54.4872780, W-128.7321472
Plein Air Field Study, Oil on Linen/Baltic Birch, 12" x 9"
© 2013 Susi Havens-Bezaire