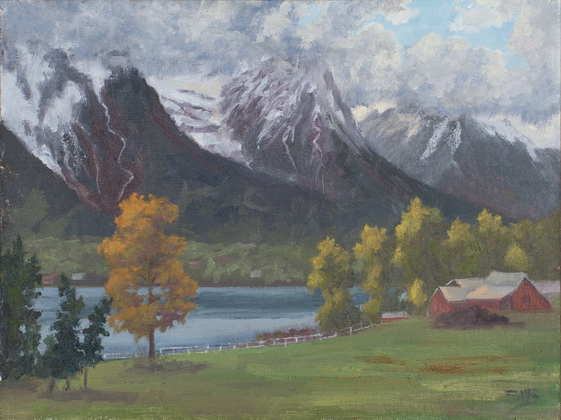 A painting by Susi Havens-Bezaire completed on May 12, 2013
Four years ago, I painted these mountains from our campsite. This time, thanks to the Glacier View Campground owner, I had an even better view that included the lake and a farm at the Smithers airport. It was a drizzly day but suddenly it seemed as if it was snowing - even though it was too warm. Thousands of little white bugs were flying through the air and a few crashed into my painting.
Hudson Bay Mountains and Kathryn Lake, Smithers, British Columbia, Canada, N54.8242607, W-127.1898880
Plein Air Field Study, Oil on Linen/Baltic Birch, 12" x 9"
© 2013 Susi Havens-Bezaire