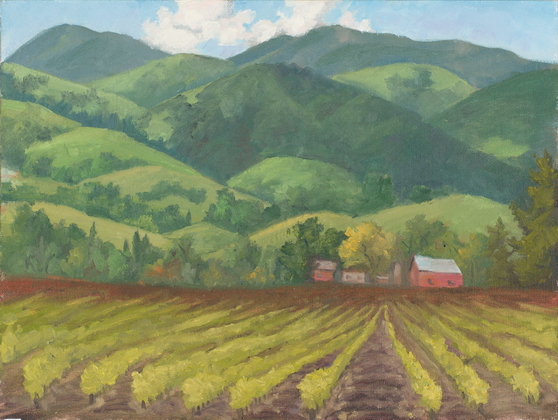 A painting by Susi Havens-Bezaire completed on April 16, 2013
We went to a wine tasting at the Coppola Vineyard and I needed a quick nap before I went out and painted late in the day. Although it was windy and I had to hold the canvas and the easel all the time - it was a beautiful scene.
Alexander Valley Rd, Healdsburg, California, USA, N38.6817513, W-122.8390732
Alla Prima Field Study, Oil on Linen/Gatorboard, 16" x 12"
© 2013 Susi Havens-Bezaire