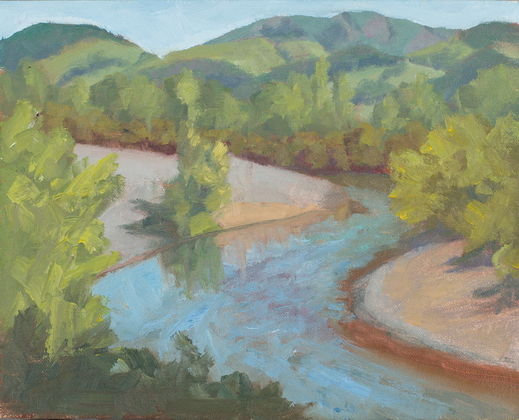 A painting by Susi Havens-Bezaire completed on April 16, 2013
Looking for electricity and internet brought us to this delightful valley filled with vineyards every which way one looks. Definitely vintage Sonoma County!
Alexander Valley Campground, Healdsburg, California, USA, N38.6588135, W-122.8331985
Alla Prima Field Study, Oil on Linen/Baltic Birch, 10" x 8"
© 2013 Susi Havens-Bezaire