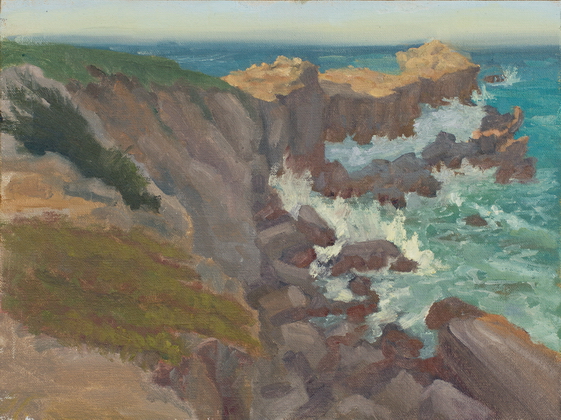 A painting by Susi Havens-Bezaire completed on April 15, 2013
No cell service, no electricity but the views at this small park were well worth the isolation. Driving Route 1 North of San Francisco was nerve racking but spectacular. I had to stop when my fingers were so cold I couldn't hold the brush.
Stillwater Cove Regional Park, Jenner, California, USA, N38.5515671, W-123.3051758
Alla Prima Field Study, Oil on Linen/Baltic Birch, 12" x 9"
© 2013 Susi Havens-Bezaire