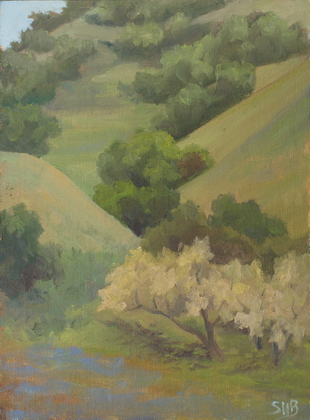 A painting by Susi Havens-Bezaire completed on April 9, 2013
Monterey Bay Plein Air Painters Suzanne Elliott and Michele LaMontagne Hausman picked me up to take me one of their favorite spot where the spring lupine was very plentiful. A great afternoon.
Ford Ord National Monument, Monterey, California, USA, N36.5844154, W-121.7139511
Alla Prima Field Study, Oil on Linen/Baltic Birch, 9" x 12"
© 2013 Susi Havens-Bezaire