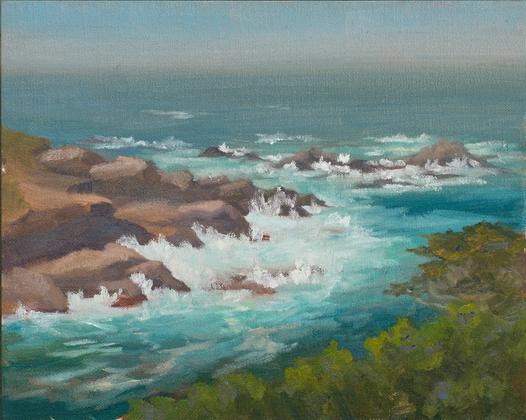 A painting by Susi Havens-Bezaire completed on April 9, 2013
This park is on a peninsula that offers spectacular views no matter which way you look! Today, a breezy but sunny morning, it was filled with many plein air painters who arrived early for the Plein Air Convention.
Point Lobos State Reserve, Monterey, California, USA, N36.5210457, W-121.9515915
Alla Prima Field Study, Oil on Linen/Baltic Birch, 10" x 8"
© 2013 Susi Havens-Bezaire