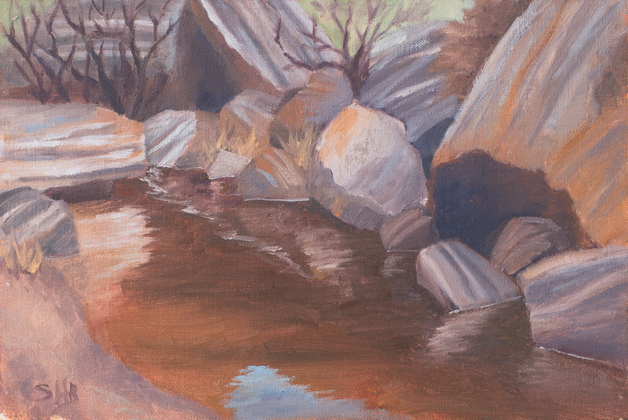 A painting by Susi Havens-Bezaire completed on February 28, 2013
The gneiss boulders crashed down the side of the canyon as a result of an earthquake in 1887 in Mexico. The unique striations in these large rocks almost seem out of place in the creek bed landscape.
Sabino Canyon, Tucson, Arizona, USA, N32.326502, W-110.803249
Plein Air, Oil on Linen/Baltic Birch, 12" x 8"
© 2013 Susi Havens-Bezaire