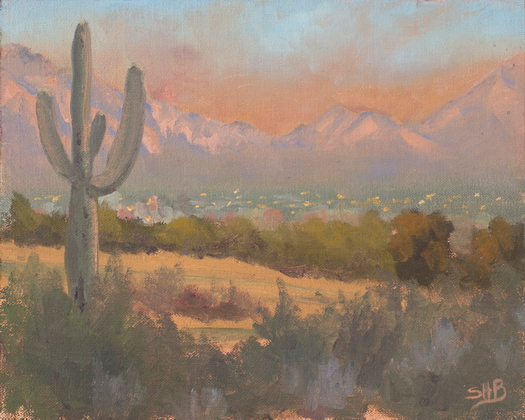 A painting by Susi Havens-Bezaire completed on February 25, 2013
Dave calibrated the best day and time to capture both the rising moon and setting sun reflections of the Catalina Mtns to take a photo. I went along, and painted this in 65 minutes - long before the moon came up!
John F. Kennedy Park, Tucson, Arizona, USA, N32.182926, W-111.014690
Plein Air, Oil on Linen/Baltic Birch, 10" x 8"
© 2013 Susi Havens-Bezaire