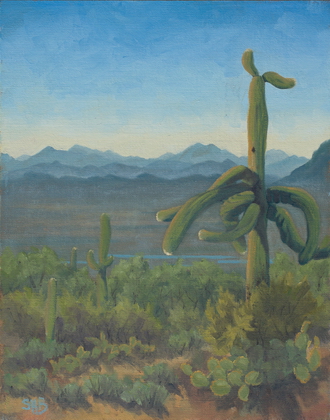 A painting by Susi Havens-Bezaire completed on February 23, 2013
Repeated freezing weather weakens the tops of the Saguaro arms, causing them to fall or droop. This particular cactus caught my eye due to the unusual positioning of all of it's arms.
Saguaro National Park West, Tucson, Arizona, USA, N32.261676, W-111.211000
Plein Air, Oil on Linen/Gatorboard, 11" x 14"
© 2013 Susi Havens-Bezaire