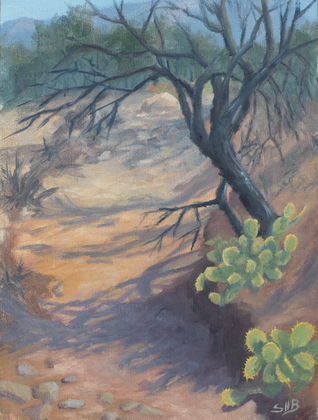 A painting by Susi Havens-Bezaire completed on January 22, 2013
I met TPAPS members Peggy Marlatt and Kathy Willis this afternoon. We decided to paint along the pathway to Bear Canyon. The afternoon light and shadows attracted my eye to the Mesquite tree at the edge of the wash.
Sabino Canyon, Tucson, Arizona, USA, N32.310287, W-110.820321
Alla Prima Field Study, Oil on Linen/Baltic Birch, 12" x 9"
© 2013 Susi Havens-Bezaire