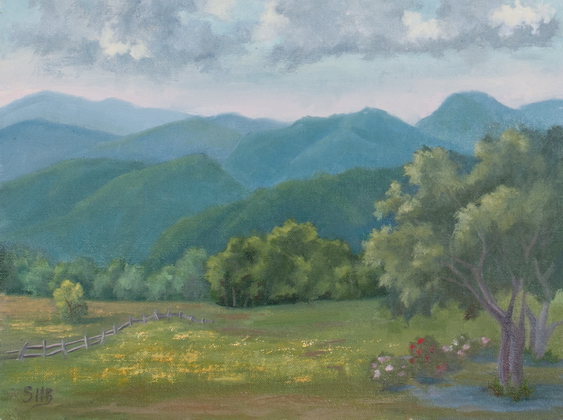 A painting by Susi Havens-Bezaire completed on June 22, 2012
Adirondack Mountain Painters: There were so many gorgeous painting spots at this farm - it took forever to pick one! The roses captured my eye and offered a nice counterpoint to the mountains.
Heaven Hills Farm, Lake Placid, New York, USA
Plein Air, Oil on Linen/Baltic Birch, 12" x 9"
© 2012 Susi Havens-Bezaire