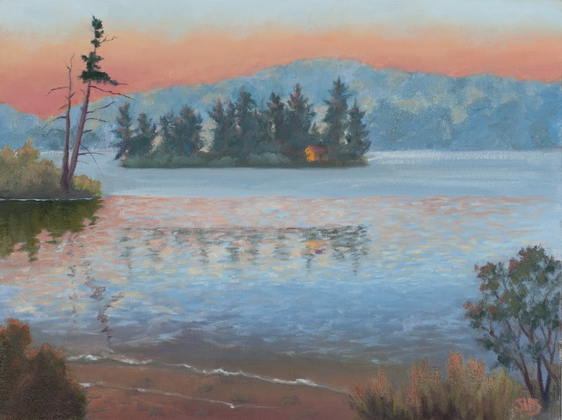 A painting by Susi Havens-Bezaire completed on June 21, 2012
Adirondack Mountain Painters: A Peaceful evening at this NY Adirondack park. A dog and it's owner stopped to visit and told me about all the other painters who have painted this spot over the years.
Paul Smith College, Saranac, New York, USA
Plein Air, Oil on Linen/Baltic Birch, 16" x 12"
© 2012 Susi Havens-Bezaire