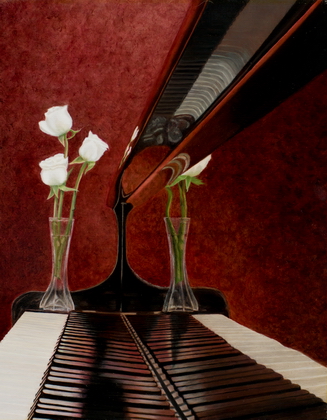 A painting by Susi Havens-Bezaire completed on February 20, 2007
Philip R. Jackson taught me the old master's technique of applying multiple layers of thin glazes on a complete value study. I loved the depth that the process gives a painting.
Columbus, Ohio, USA, 40.1344299, -83.1037979
Technique Mixte, Oil on Canvasboard, 16" x 20"
© 2007 Susi Havens-Bezaire