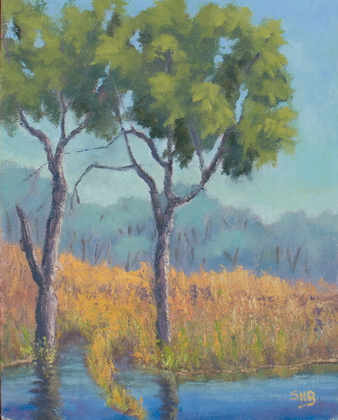 A painting by Susi Havens-Bezaire completed on August 10, 2010
Water in the delta at a 30-year high caused a stuck truck that took all day to rescue and a late arrival. Everyone—guides, cooks, stewards and fourteen tourists—helped set up camp and cook dinner as darkness engulfed us.
Moremi Game Reserve, Camp # 1, Okavango Delta, Maun, Botswana
Plein Air, Oil on Linen/Baltic Birch, 10" x 8"
© 2010 Susi Havens-Bezaire