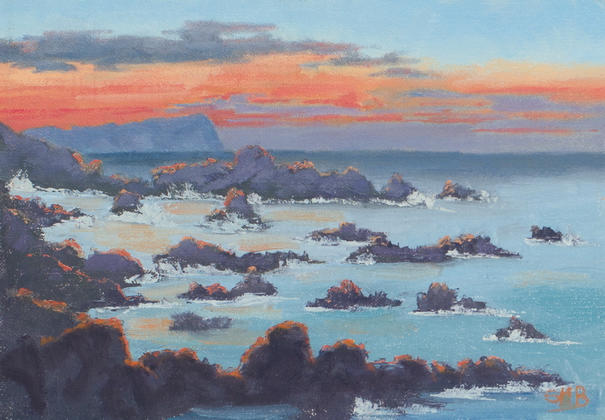 A painting by Susi Havens-Bezaire completed on September 2, 2010
Our delightful hosts Hennie & Anntjie Krugel took us to watch whales breech off the western shore. Then we picked up dinner from their favorite carry out and enjoyed sharing travel stories and learning about apartheid through their experiences. The next morning I painted this sunrise.
A windy, but gorgeous morning in front of the B & B., Kleinbaai, South Africa
Plein Air, Oil on Linen/Baltic Birch, 10" x 7"
© 2010 Susi Havens-Bezaire