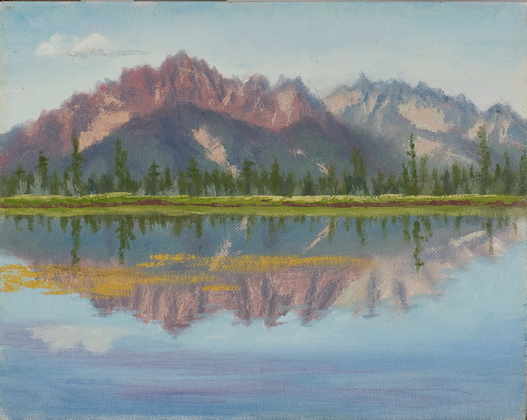 A painting by Susi Havens-Bezaire completed on August 2, 2009
While driving to Glennallen on the Tok Cutoff highway, I was struck by a spectacular reflection in a small, still pond. I pulled over, grabbed my easel, made this lovely painting, and continued on my way. Isn't plein air fun!
MM GJ 78, Near Glennallen, on the Tok Cutoff, Glennallen, Alaska, USA
Alla Prima, Oil on Linen/Baltic Birch, 10" x 8"
© 2009 Susi Havens-Bezaire