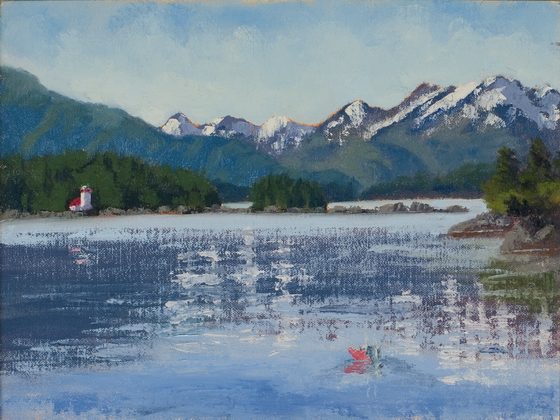 A painting by Susi Havens-Bezaire completed on June 3, 2009
The Sealing Cove RV Camping is on the Sitka Harbor. Although not a fancy spot, I was able to catch the early morning fishing boats as they began the work day and later on, cross the street to paint the downtown view.
Sitka, Alaska, USA
Alla Prima, Oil on Linen/Baltic Birch, 12" x 9"
© 2009 Susi Havens-Bezaire